Inch Converter 2.0.1
Convert decimal inch, feet, millimeters, centimeters and meters, to imperial fractions of an inch, rounded to 1/4 1/8 1/16 1/32 1/64 or 1/128 mixed fractions.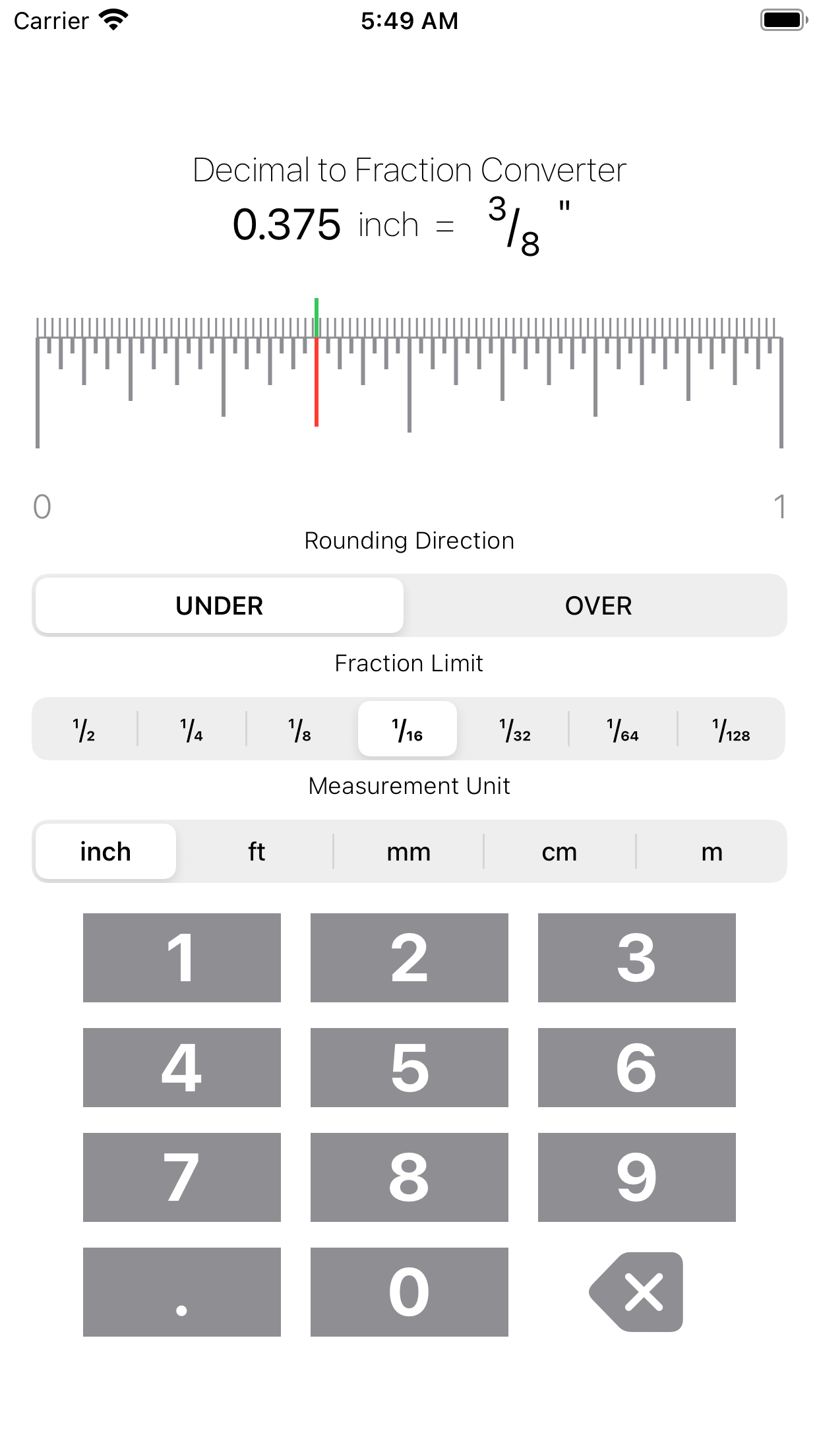 Choose your preferred ruler increment
Round up or down to the nearest ruler mark
Automatic rounding to lowest possible denominator
Visually compare fraction with decimal measurement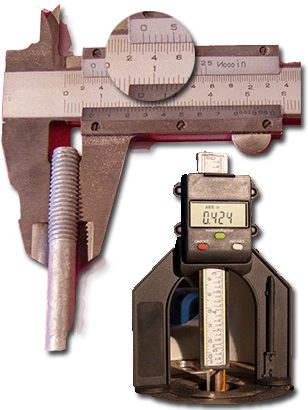 "Whether you use vernier scales, digital gauges or are converting plans, Inch Converter makes it quick and easy to find the most suitable imperial fraction for your project. That's why I wrote this App, and that's why I use it in my workshop."

Paul Robbins
Artistic Director, Lokivoré
Using the App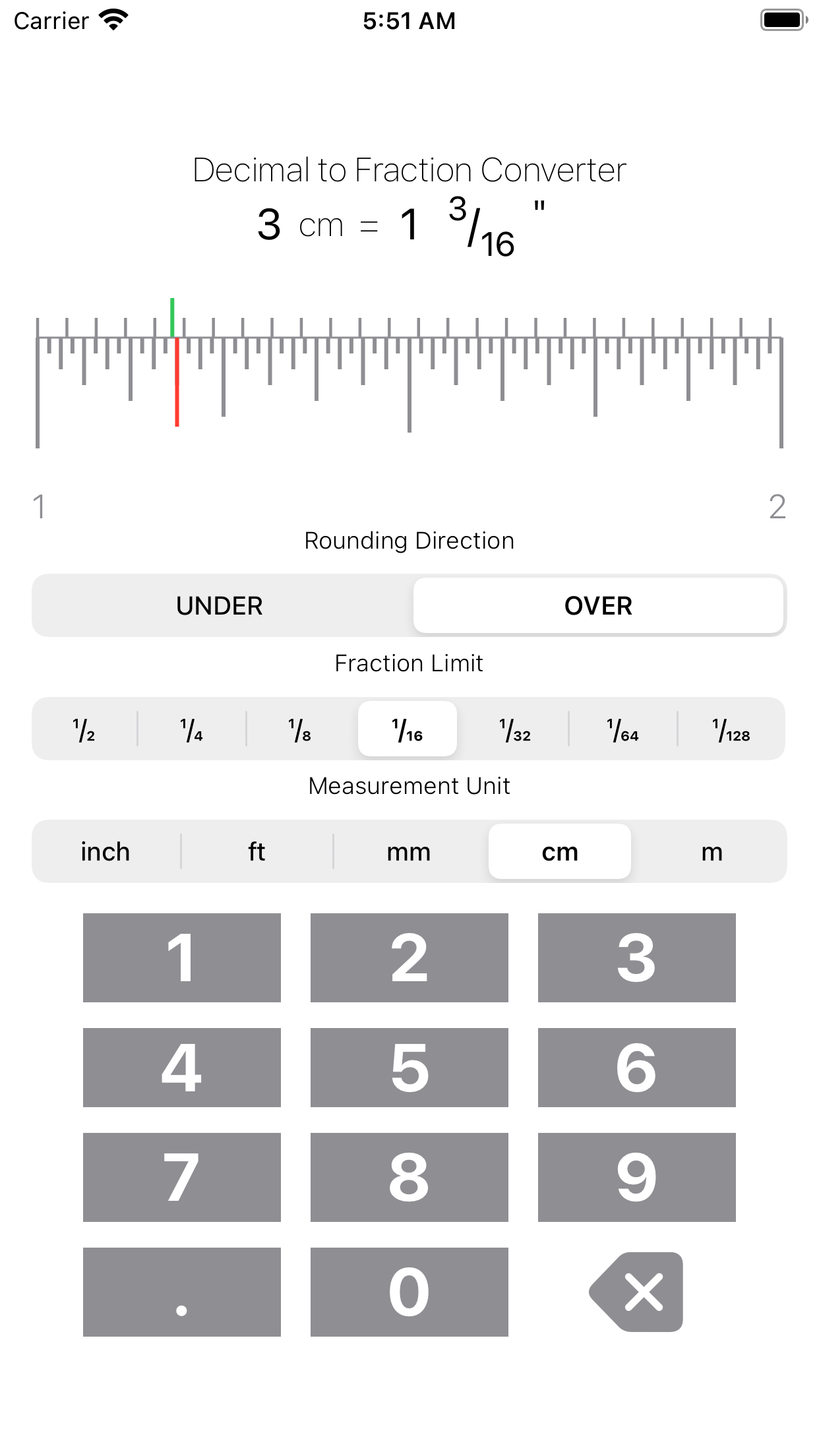 1. Tap the 'decimal measurement' entry box, at top left of screen, to open the keyboard.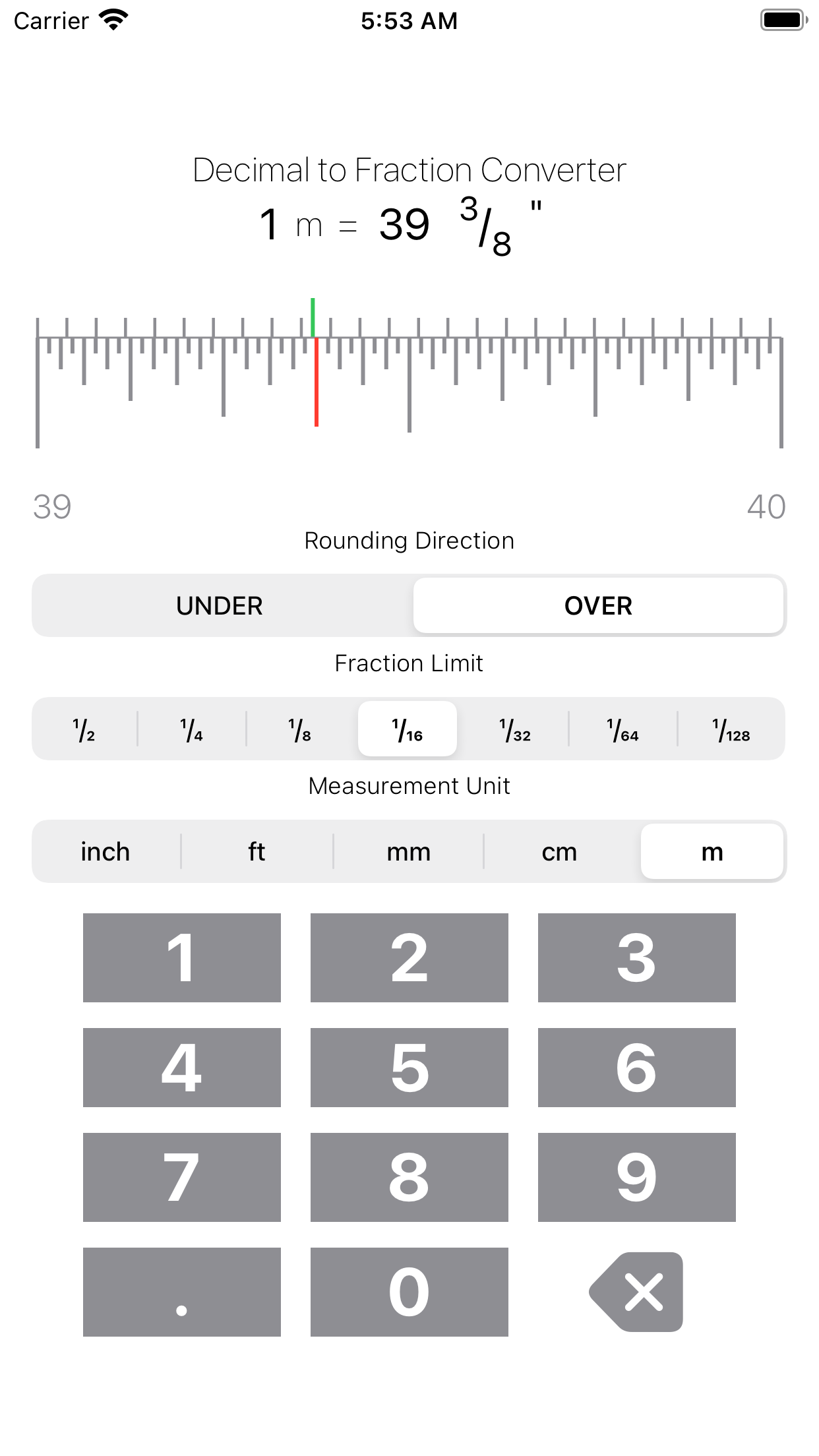 2, Enter your measurement via the numeric keypad.
3. Select the unit of your measurement from the options available at the top of the keyboard.
4. View the result at the top right of screen.
5. Adjust Rounding Direction and/or Minmum Fraction options to find the closest proper fraction.
---
Information
Rulers
The Imperial Inch ruler (blue lines) represents the final inch in a mixed fraction and is divided into 1/64' increments. The whole inch portion of a mixed fraction is shown below the left most ruler mark
The marking indicator (red line) shows the position of the rounded fraction to an accuracy of 1/128' or less depending on the minimum fraction selected.
The Decimal ruler (grey) uses two scales:
1/100' for inches and feet
1mm increments for mm, cm and meters
The decimal marking indicator (black) shows the thousandth of an inch result of the measurement converted to decimal inches.
For metric conversions the scale shows the last 25.4mm (1 inch) of the measurement.
---
All content &copy Paul Robbins 2014
Lokivoré &reg is a registered trademark of Paul Robbins